Feedback allows carpoolers to let us know how they feel about each part of a trip. For Riders, this means leaving feedback about the Driver and any other Riders matched in their carpool. For Drivers, this means leaving feedback about the Riders in their carpool and about the route.
How do I give feedback about my carpooler?
After the completion of each trip, you'll be able to leave your feedback right in the app. If you would rather not match with this carpooler in the future, you have the option to select 'Don't match me with this carpooler'.
Will the other carpooler see my feedback?
Your feedback will never be shared directly with the other carpooler. However, the ScoopCare team will look at all feedback to determine ways to improve the community experience and highlight those who are exceptional carpoolers.
How do I give feedback about my route? [Drivers only]
After each carpool, you'll be able to give route feedback in the Scoop app. If you select a 1 or 2-star rating, we'll ask you to share more about that route. Additionally, you'll have the option of avoiding similar trips in the future by toggling "Avoid routes like this". Then, advance to rate your fellow carpooler(s) and submit your feedback. See this article or more information about setting route preferences.
Can I see my own feedback?
Feedback is never shared with carpoolers and is only used by the ScoopCare team to help improve the experience for everyone. You will not be able to see or ask for a report of the feedback you have received. 
Leaving Positive Feedback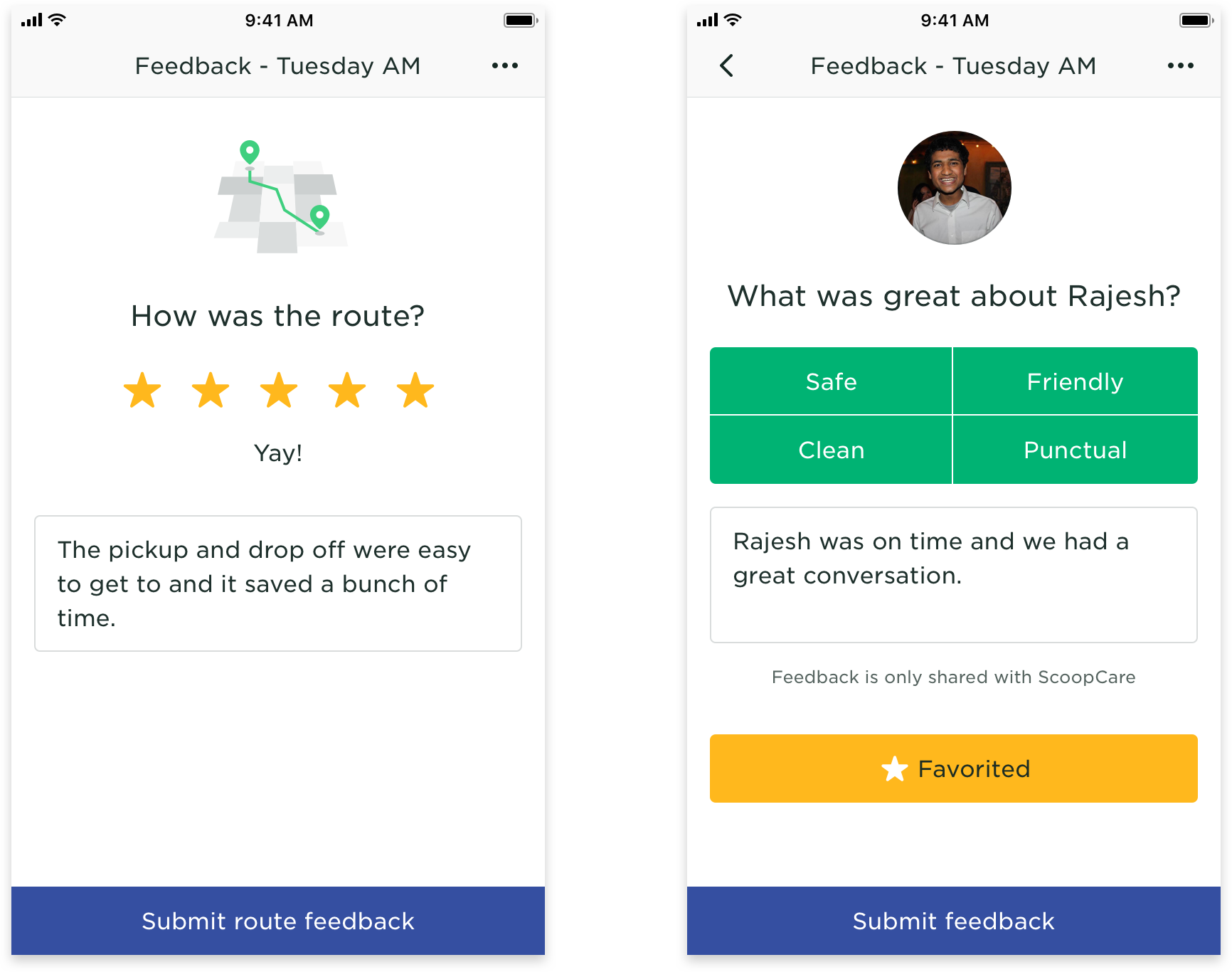 Leaving Negative Feedback