Every Driver has their trip preferences when it comes to routes. In these cases, Scoop learns from your feedback and gives you the option to customize your future trips by setting a route preference.
There are two places in the Scoop app where you will be presented with this option.
1. After being matched in a carpool
If you feel the route does not match your preferences, select the "Decline route and edit preferences" option from the more menu on the trip card.
When you do this, you'll be prompted to give feedback on why the route did not work (whether it's the pickup, the drop-off, or both). Once you give this feedback, we'll make sure to remove similar matches in the future. 
If you're able to, we'd love for you to still take the carpool and simply have us prevent similar trips for future matches. You can do this by selecting "Take the carpool." If you really cannot take the trip, select "Cancel the carpool."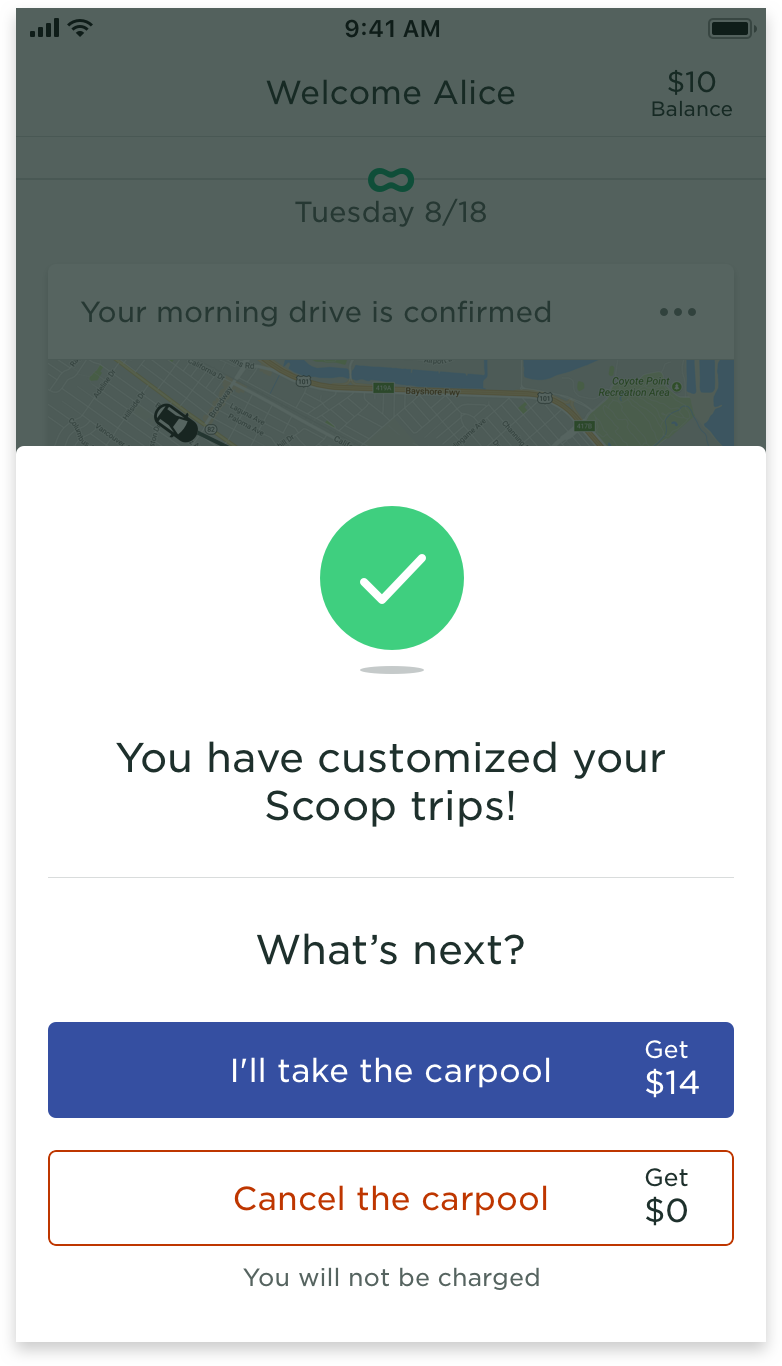 2. Giving trip feedback
After each carpool, you'll be able to give feedback. If you select a 1 or 2-star rating, we'll ask you to share more about that route, and also give you the option of avoiding similar trips by selecting the "Avoid routes like this" button. From there, you can customize your carpool preferences to prevent similar trips in the future. Then, advance to rate your fellow carpooler(s) and submit your feedback.